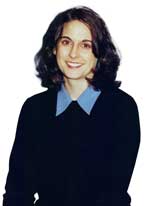 Pasha has been a sustainable building consultant since 2001 specializing in whole building science and energy simulation. Her simulation expertise spans conducting detailed feasibility studies, performing energy audits, life-cycle cost assessment, HVAC system design, renewable energy systems, and performing compliance energy simulations for LEED® and other energy conservation standards and incentive programs.
Recently earning ASHRAE's BEMP Certification she has demonstrated an ability to evaluate, choose, use, calibrate, and interpret the results of energy modeling software when applied to building and systems energy performance and economics. Certified BEMPs show their competence to model new and existing buildings and systems with their full range of physics.
As a LEED Accredited Professional Pasha has guided projects through LEED certification and design compliance requirements since 2001 with the initial release of the USGBC LEED-NC rating system. Pasha performs energy simulations for several sustainable design projects from Schematic Design analysis models to LEED compliance models. Pasha engages each project as a blank canvas for energy conservation opportunities while taking a pragmatic approach to finding the optimal solution. Understanding local climate characteristics is key to providing sustainable solutions for local building designs. The interaction of building operations and local climate characteristics create a building science that needs to be considered for efficient building design.
In addition to her simulation and design experience, Pasha enjoys educating clients and helping designers understand the energy benefit or impact of their design choices. She has given presentations to industry organizations and future building professionals. She has guided design teams toward their sustainable goals as an Eco Charrette facilitator for sustainable design projects throughout the US and Canada. In 2009 Pasha developed a simulation training curriculum for new simulators. The training curriculum introduces simulators to using DOE2.2 as the simulation engine and eQuest freeware software as the user interface. Pasha is committed to and passionate for improving the performance of buildings to help move building design toward a more sustainable future.
EXPERIENCE
Grand Bay NERR, Moss Point, MS — LEED Silver
Southface Eco Office, Atlanta, GA—LEED Platinum
Moss Landing Marine Laboratories, LEED EB Pilot Project, Moss Landing, CA – LEED Gold
Vancouver Island Tech. Park, Victoria, BC — LEED Gold
Spring Creek Fire Hall, Whistler, BC — LEED Silver
US Embassy, LEED Project, United Arab Emirates
David & Lucile Packard Foundation Energy Efficiency Study, Los Altos, CA
Patagonia Campus Master Plan, Ventura, CA
Royal Inland Hospital, LEED Project, Kamloops, BC
Vancouver International Airport, LEED Project, BC
The Knoll Historic Renovation — Stanford University, Palo Alto, CA
EDUCATION
BSME, University of Nebraska, Lincoln, 1998
REGISTRATIONS
Building Energy Modeling Professional (BEMP)
LEED® Accredited Professional
Registered E.I.T. Nebraska
PROFESSIONAL EXPERIENCE
2007-present, Korber Energy Consultants,
2006, Rumsey Engineers, Oakland, CA
2001-2006, Associate, Keen Engineering, Vancouver, BC/San Francisco, CA
1998-2001, The Trane Company, Pueblo, CO